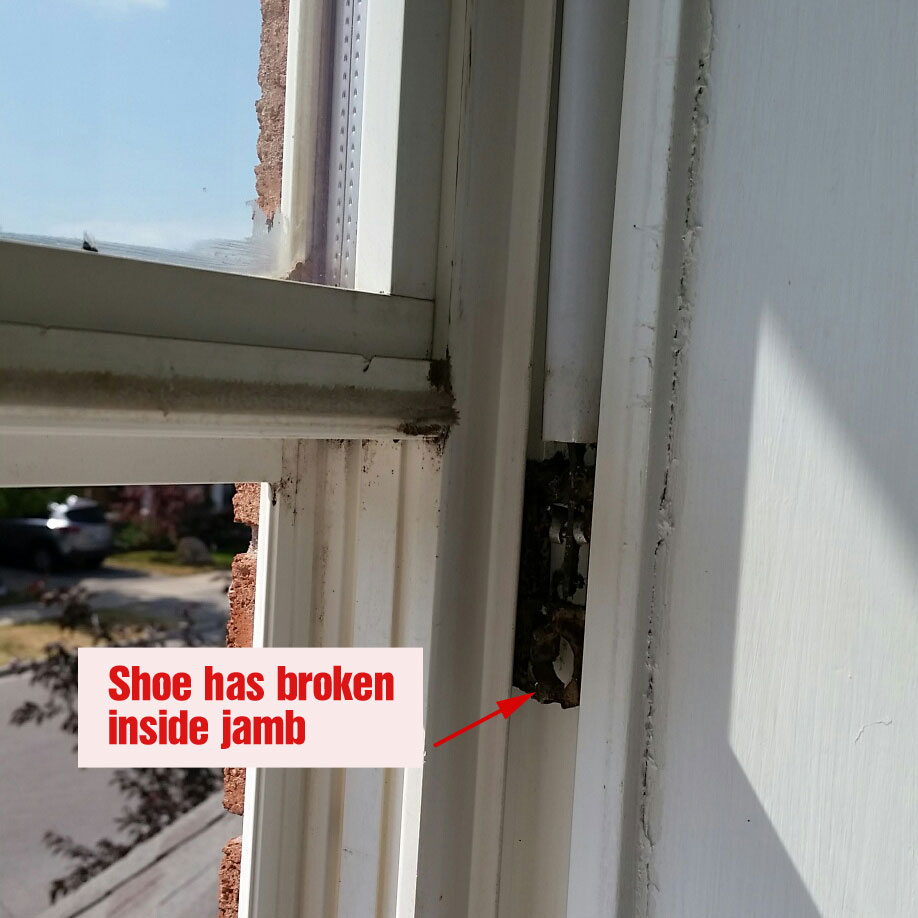 Double hung window repairs or sash window repairs are needed when your window no longer stays open and you resort to using a piece of wood or a book to keep the window up.Using wood or a book is a good short term solution but what do you do when you want it fixed properly? Calling any window company and they will recommend new windows, saying you cannot get the parts to repair your double hung windows or sash windows. Here at Screen repair man we specialize in window repairs as well as screen repairs and can get parts for most windows.
Double Hung Window Won't Stay Open
Did your double hung window drop down like a guillotine, no longer staying open on it's own? Chances are age has caught up with it. That's not to say the window is beyond repair it just means it needs some attention. It may be that the spiral balance or counter balances have given up, the balance shoes have collapsed or the pivot bars have broken. Repairing your double hung windows is not the easiest of task's but with the right tools and skilled technicians Screen Repair Man can help restore your windows to being fully functional.
Sash Window Falls Forward When you try to Open it
When you try to open your sash window does it no longer stay in the channel that allows it to stay in position? This happens when the latch that holds it in place breaks up. Typically this happens more often to south facing or windows exposed to a lot of sunshine, the manufacturers used minimal UV protective properties when they make the latch components. Lack of UV protection means over time the sash window latches start to crumble and over time prevent the window staying put when you try to open the window.
Window Repair Service
Call us for repairs to your sash window or double hung windows that do not stay up when you lift them up or they try to fall forwards when you lift them up a touch, or if your casement windows have crank or hinge issues. We guarantee you'll be impressed when the jobs finished and your sash windows are working like new again. We offer window repair service for Burlington, Oakville, Mississauga, Hamilton and surrounding areas.